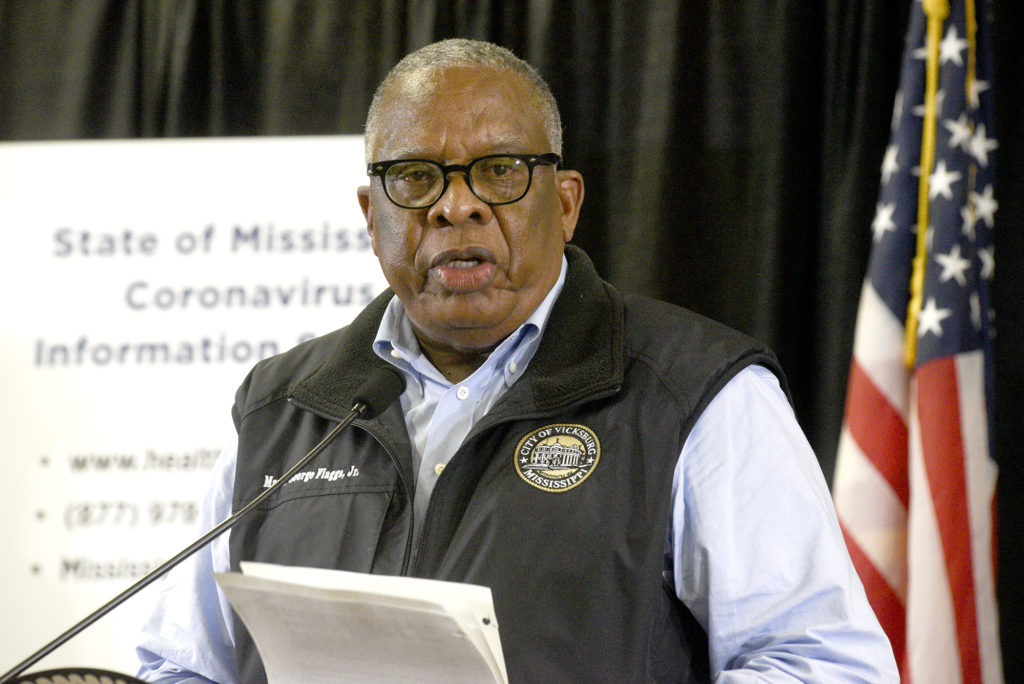 —–Officials from Vicksburg and Warren County government, health experts and first responders will address ongoing efforts to prevent the spread of COVID-19 during a news conference at the Vicksburg Convention Center (1600 Dr. Briggs Hopson Blvd.) on Sunday, March 29, at 2 p.m. During the news conference, Vicksburg Mayor George Flaggs, Jr. will announce an amended version of Vicksburg's Civil Emergency Plan.
—– Also expected to be in attendance is Warren County Board of Supervisors President Jeff Holland, Warren County Sherriff Martin Pace, Warren County Emergency Management Director John Elfer, Vicksburg Fire Chief Craig Danczyk, Vicksburg Police Chief Milton Moore, Visit Vicksburg Executive Director Laura Beth Strickland, State of Mississippi Medicaid Director and State of Mississippi COVID-19 task force member Dr. Carlos Latorre and City of Vicksburg Health Clinic Physician Dr. Marshall Bouldin.
—–In an effort to comply with state and federal COVID-19 prevention guidelines, Sunday's news conference will be restricted to credentialed media and those on the agenda to speak. City officials said the limitations will be strictly enforced by the Vicksburg Police Department. The
news conference will be streamed live by a number of local and state media outlets and the City of Vicksburg public access television network.
—–Mayor Flaggs has reserved all comments on COVID-19 until the Sunday news conference.