Thanks to all who entered and congratulations to all the finalists and winners! Here are selection photos and the list of winners from each division from our contest. Unfortunately we did not get a photo of the Jingle Belles.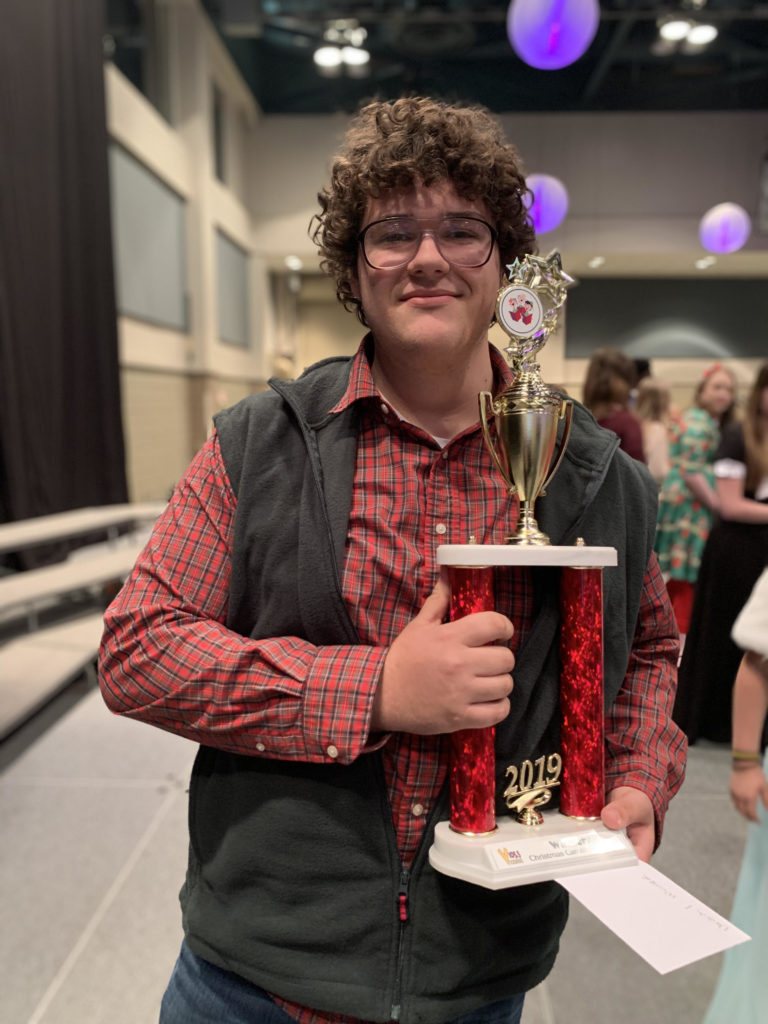 Division One: Upper Teen Soloists
Winner: Gavin Standish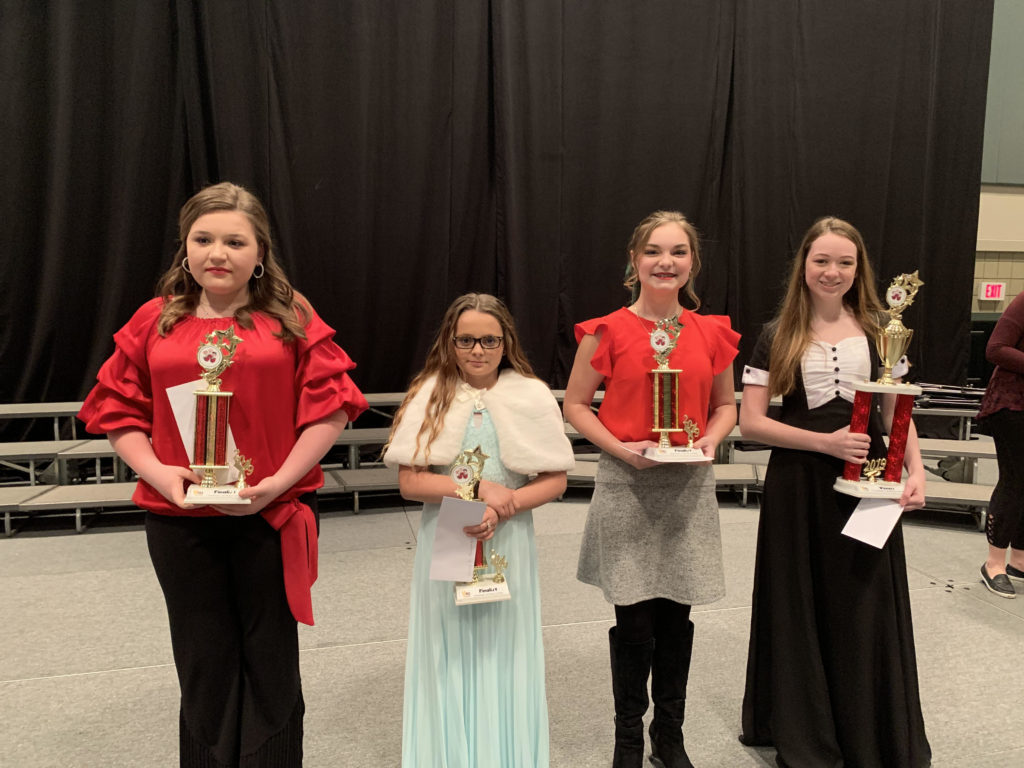 Division 2: Tweens and Young Soloists
Winner(on the far right): Anna Kate Humphries
Also pictured are finalists(from the left): Ella Claire Gregory, Alissa Bordelon, and Audrey Holt
Divison 3: Adult Groups
Winner: Jingle Belles
Finalist: Envy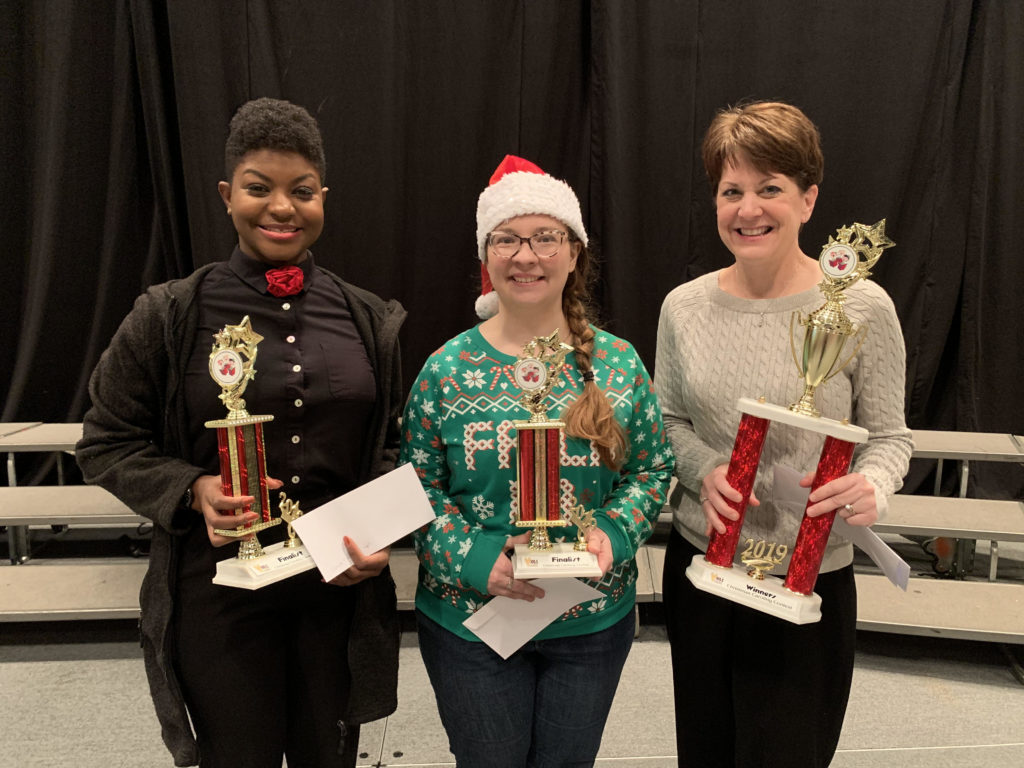 Division 4: Lower Elementary Choirs
Winner(far right) : Redwood Holiday Choir
Finalists(from left): Sherman Avenue 1st grade, Sherman Avenue 2nd grade, and South Park Elementary 1st Grade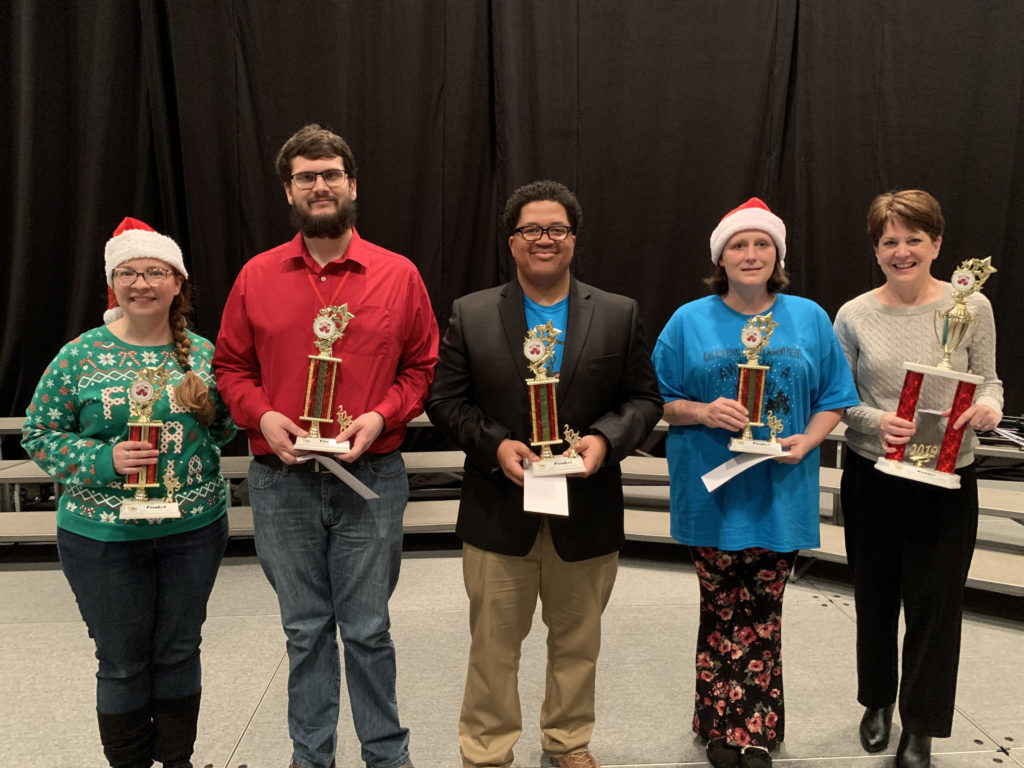 Division 5 Upper Elementary Choirs:
Winner(far right): Redwood Honor Choir
Finalists: South Park Elementary 5th and 6th Grade, Warrenton Elementary , Vicksburg Intermediate Vocalizers, and Agape Montessori Christian School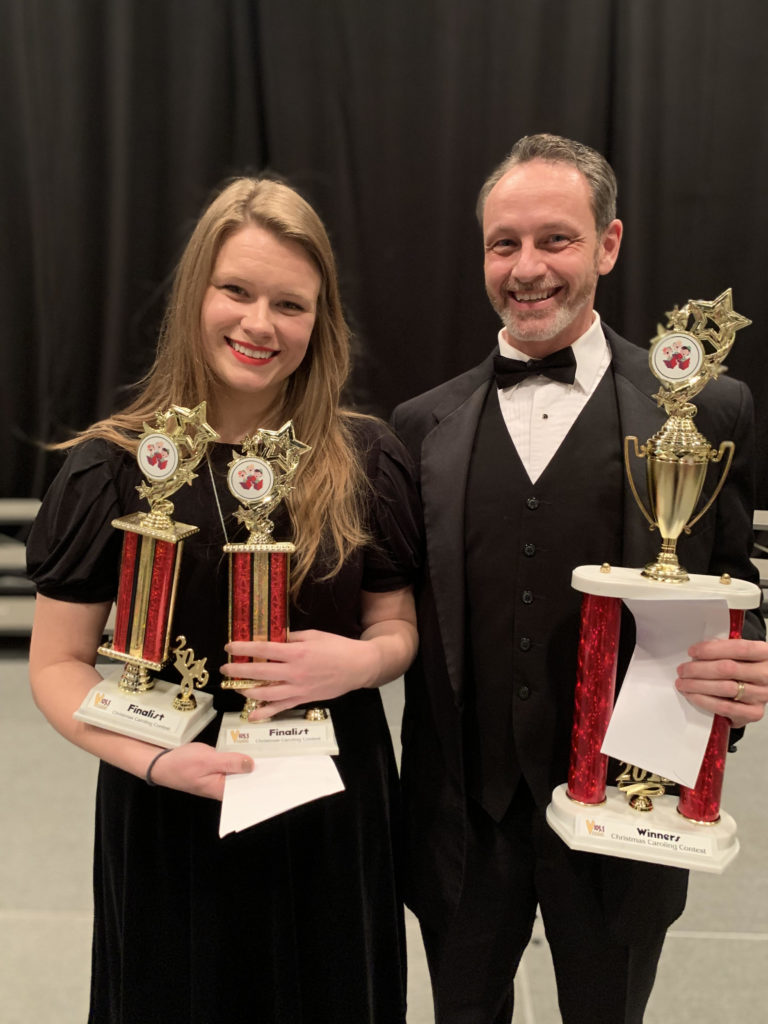 Division 6 Junior High Choirs
Winner(right): Sumner Hill Jr. High Mixed Ensemble
Finalists: AOI Southern Synergy and AOI Innovation Choir
We will have a Caroling Contest playback show on beginning on 6pm December 23rd and will play through to 6am December 26th. Also keep it on V105.5 as we will have songs from this year's contest on the radio very soon!