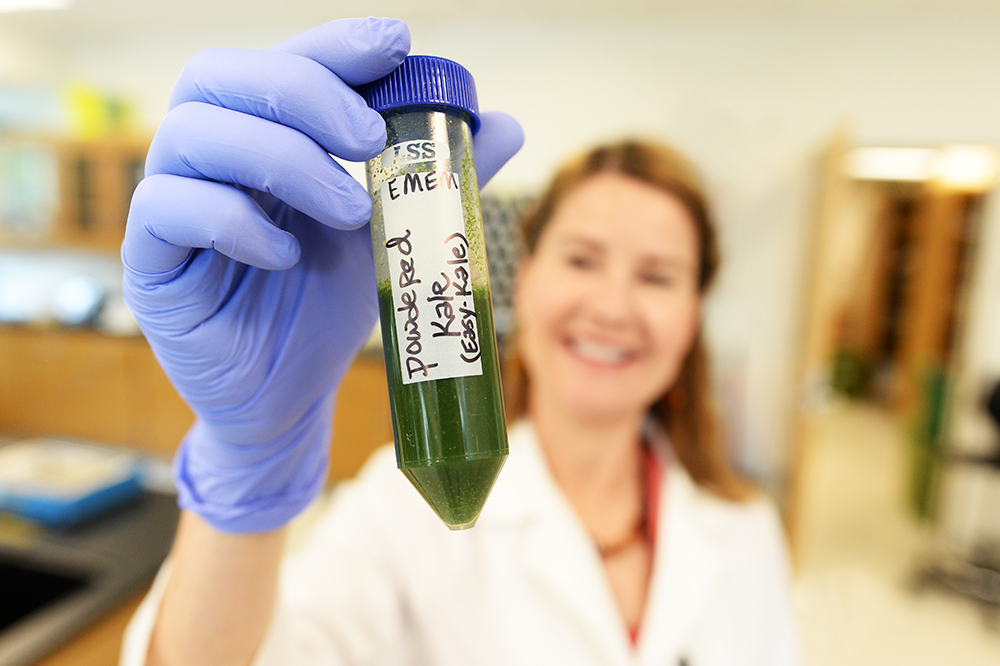 By: Emily Tillman, August 13, 2019
Over the summer we have learned that Dr. Elizabeth Brandon and her research team have discovered that low concentration kale juice kills certain types of liver cancer cells. In 2013 Brandon and her research assistant Bilal Qixilbash discovered the effects of kale juice on melanoma. As the research continued they discovered that it not only killed melanoma cells but also liver cancer cells. This type of research had never been done, "Some research groups had isolated the bio-active compounds from kale and then used the individual compounds with different types of cancer cells. But no one had ever used pure kale juice." Dr. Brandon said in our interview.
Dr. Brandon's current research at Belhaven University in Jackson is not being funded by a grant, "We have support from Belhaven University. They have provided equipment and supplies to do the research. And then we also are working with funds that have been donated to us from a company called EasyKale." What is EasyKale? This is the company started by former assistant Bilal Quixilbash. He produced a powdered form of kale that is tasteless and without texture for those that just do not like kale. It can be added to smoothies or over yogurt for instance. Dr. Brandon says, "We just want to help people be healthier and if we can make that a little bit easier then that's our goal."
Dr. Brandon said that they are currently looking at colon cancer cells and will be researching breast cancer cells this fall.
To hear the full interview tune in to 1490AM/107.7FM/newstalk1490.net Thursday at 8am for Tillman Talk